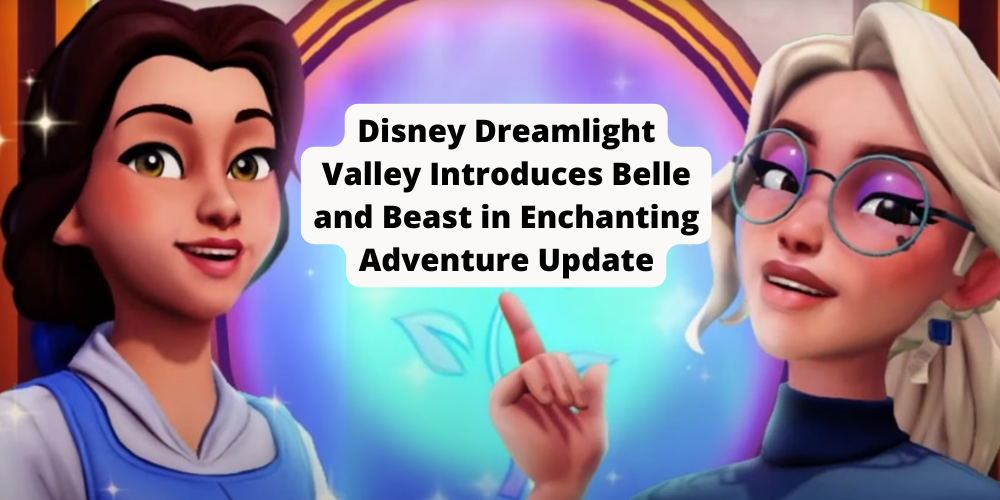 Disney's popular game Dreamlight Valley creates an immersive world where players can dwell amongst their beloved Disney and Pixar characters. As the game celebrates its first anniversary, the creators have teased a new update - 'Enchanted Adventure,' promising to make the magical valley even more spellbinding. This update will bring in two of the most adored characters from the Disney universe - Belle and Beast from the 1991 classic, "Beauty and the Beast."
The news came via a tweet from the official Disney Dreamlight Valley account. Although they've kept fans in suspense about the exact release date, they couldn't help but share a promotional poster and some charming music. The poster showcases Belle and Beast gracefully depicted beneath a starry sky. Though only a still image, it already gives players a hint of the enchantment coming their way.
Fans' reactions were nothing short of jubilant. Expressing their love for "Beauty and the Beast," many players vowed to re-engage with the game just to interact with Belle and Beast. Keen-eyed fans even drew attention to a familiar hilltop curling in the background. This speculation hints at a potential incorporation of elements from The Nightmare Before Christmas, stirring more anticipation among the game's dedicated community.
The introduction of these characters is more than just a mere addition. Both Belle and Beast hold a special place in Disney's illustrious history. Their film is often cited as one of the finest pieces of animation ever made, praised particularly for the depth and dimension of its protagonists. The players' chance to partake in this tale through the medium of Dreamlight Valley heightens the enticement of the update.
As we await the Enchanted Adventure update, one thing is clear: Disney Dreamlight Valley promises to whisk players into an even more magical realm. As players have already amazed each other with their creativity within the game, we eagerly anticipate the wonderful creations that will come forth once Belle and Beast make their grand entrance into the valley. So, get ready to dust off your game and embark on this new, enchanted adventure!